Green Lake County Fair Information

Please check back often for the latest information
2023 Fair – August 3-6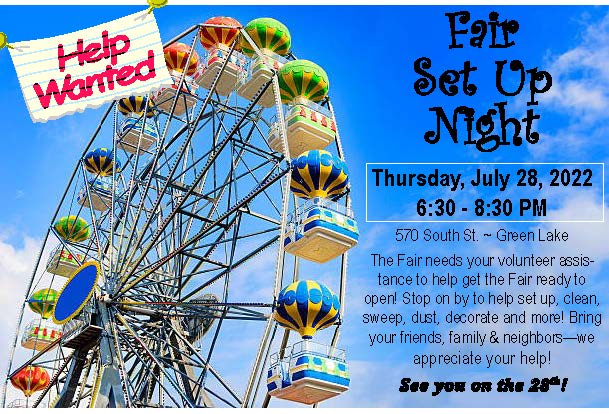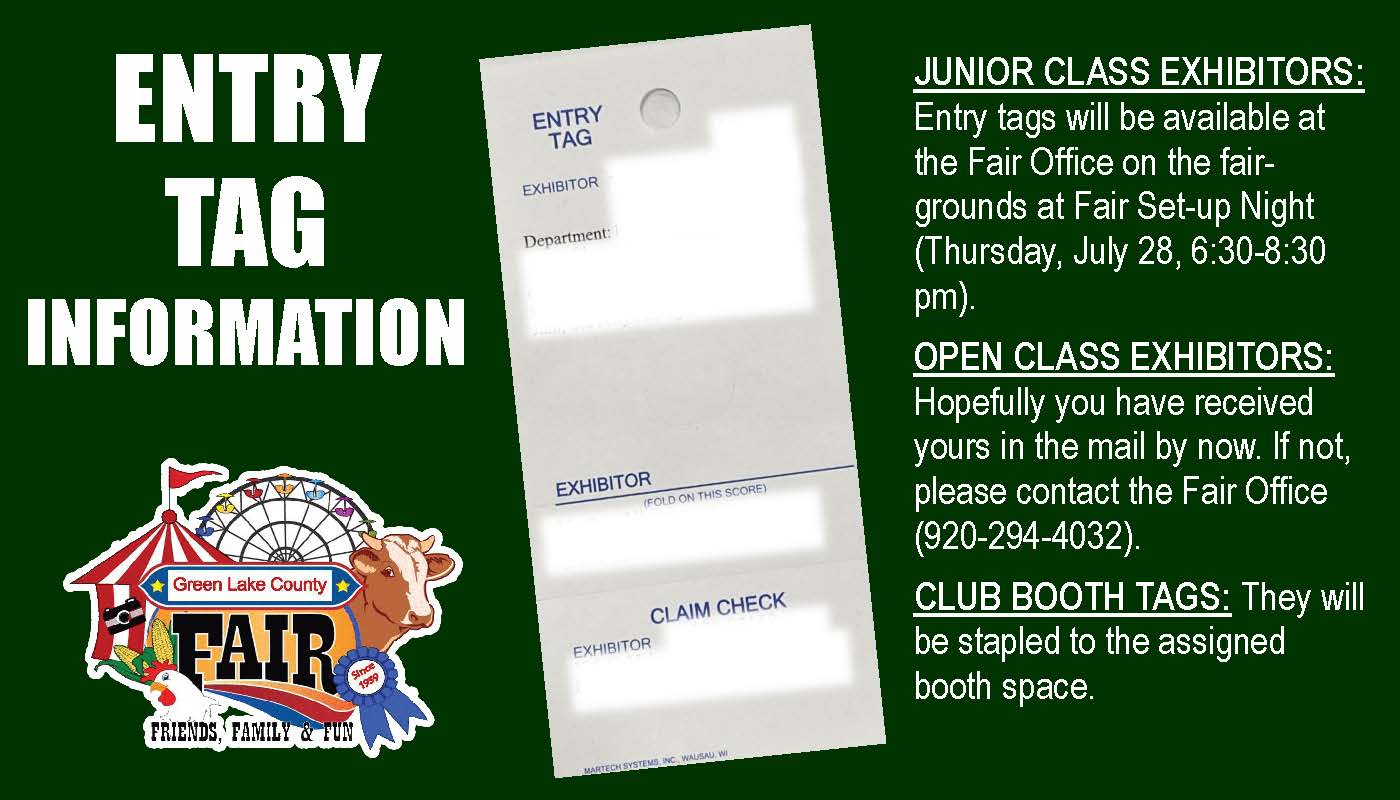 All entries must be made online. All exhibitors (returning and new) must create a new account. Deadline for entries is: July 1 @ 11:59 pm, no exceptions, no appeals.

All poultry exhibitors – please enter which birds you plan to bring to the fair, but please note because of the Avian Bird Flu, the poultry show may be cancelled for this year's fair. Everyone will be notified.
Junior HORSE Exhibitors – PLEASE NOTE:  You must designate two lots in which you will be receiving premiums. Please send an e-mail to the Fair Office: Kathy.Ninneman@wisc.edu, stating the two premium lots by the entry deadline. If nothing is specified, NO PREMIUMS WILL BE PAID.
  "The mission of the Green Lake County Fair is to provide
positive youth development and leadership skills, along with promoting agriculture,
family and community involvement through education and tradition."
(Mission Statement of the Green Lake County Fair Adopted 10/09)



FAIR LOCATION:  570 SOUTH STREET, GREEN LAKE WI 54941


Mailing Address:  571 County Road A, Green Lake WI 54941

Contact information:


920-294-4032 or Kathy.Ninneman@wisc.edu