Green Lake County Fair Opens Charitable Fund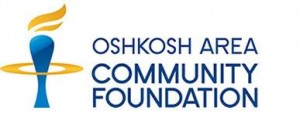 The Green Lake County Fair has established a charitable endowment with the Oshkosh Area Community Foundation. The Green Lake County Fair Fund will support the future development of youth and the Fair, along with general operations.
Endowment funds are permanent charitable funds that provide long-term financial support. When endowment funds are designated to support a particular organization, like the Green Lake County Fair, the organization uses the fund to support its work within the community. Endowment funds provide operational flexibility and stability, allowing organizations to focus on emerging needs or special initiatives.
By partnering with the Oshkosh Area Community Foundation, the Green Lake County Fair receives support with fund management and administration. In contributing to the fund, donors can be assured their gift will permanently support the efforts of the Green Lake County Fair.
Since 1939, the Green Lake County Fair has been a county-supported Fair. It offers an educational experience along with being a fun, safe, family-friendly countywide event. The Fair is a way for youth (and adults) to showcase their project work and receive recognition for their efforts. For the youth, it can also provide important opportunities for positive youth development. The Fair is also a way to connect young people with their communities and let them learn skills they can use their whole lives.
The Oshkosh Area Community Foundation is a non-profit charitable organization created by and for the people of Winnebago County, Waushara County, Green Lake County, and Ripon. Through charitable giving, the Community Foundation strives to make our communities thrive.
For more information, please call 920.426.3993 or visit www.OshkoshAreaCF.org.